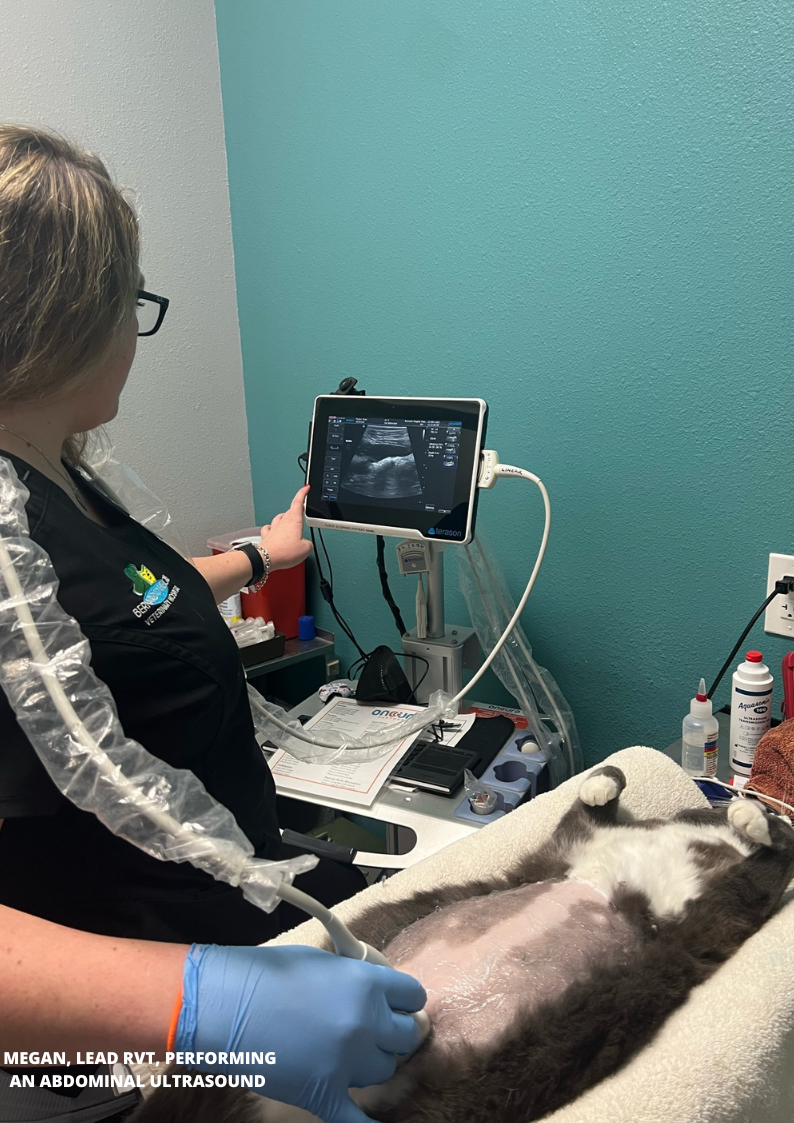 Cardiac & Abdominal Ultrasound
Here at Bernardo Heights Veterinary Hospital, we routinely use in house cardiac and abdominal ultrasound as a diagnostic tool. Our state of the art ultrasound machines have full capabilities required to perform complete and high quality cardiac (echocardiogram) and abdominal ultrasounds. We have two veterinarians and two registered technicians on staff who are certified to perform ultrasounds. Our high level of operator skill and access to specialists allows for quick turn around of results and treatment plans, usually within 24 to 48 hours.
Our abdominal ultrasounds are reviewed by a board certified specialist (usually a radiologist or internal medicine specialist). In some instances, additional sampling is indicated. In those cases we offer ultrasound guided needle aspirates with cytology and/or biopsy with histopathology of various organs.
The echocardiogram videos, measurements and still images are supplied to a board certified cardiologist for review. Within 24 to 48 hours we receive a cardiac diagnosis and a patient specific treatment plan created by the cardiologist.
Ultrasound is also utilized regularly in emergency situations to rule out, diagnose and potentially treat specific conditions. For emergency situations our on staff veterinarians and registered veterinary technicians are trained to recognize common emergency conditions on ultrasound, making it an invaluable tool for providing prompt diagnosis and potential treatment when time is of the essence.
Typically our lead time for scheduled ultrasounds is significantly less than most specialty hospitals, which can be very useful for complex cases.