Giving Back
At Bernardo Heights Veterinary Hospital we have a strong dedication to helping others - animals and humans alike. We are fortunate to be capable of having jobs that we love, where we contribute, and to be in a community with excellent clientele that makes these things possible. We like to give back to our community in small ways to show appreciation for the health, happiness, success, and opportunities that our families and us enjoy. The following are examples of community organizations and fund raisers to which we have proudly contributed. Some of them have links for additional giving if you are also interested in supporting a particular organization or fundraiser. Thank you to our clients for making these contributions possible!
---
Barbells for Boobs - Team CrossFit Del Mar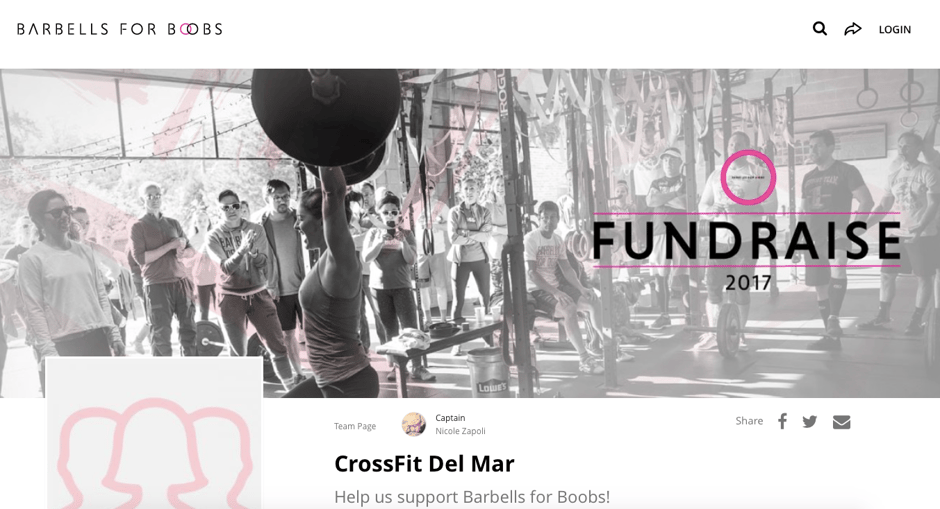 Help us reach our goal by making a donation to our team! We're raising funds so that Barbells for Boobs can give people the Right to Know if they're living with breast cancer. One in eight women will be diagnosed with breast cancer in their lifetime. Seven percent of those women will be under the age of 40. In honor of our 7th anniversary we're dedicating our efforts to these too often underserved and overlooked faces of breast cancer. Want to do more? Join our team! The following link can be used to donate: Barbells for Boobs - Team CrossFit Del Mar. The bigger the better. Together we can raise more than we ever could alone.
---
Rancho Bernardo Little League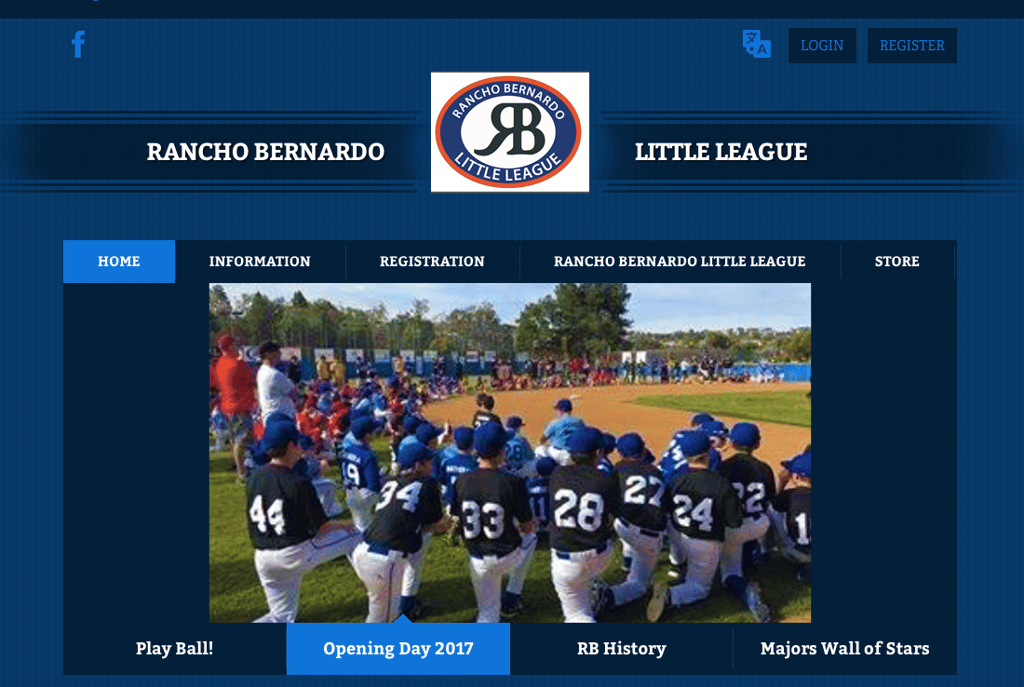 Rancho Bernardo Little League Website
---
Poway Titans Baseball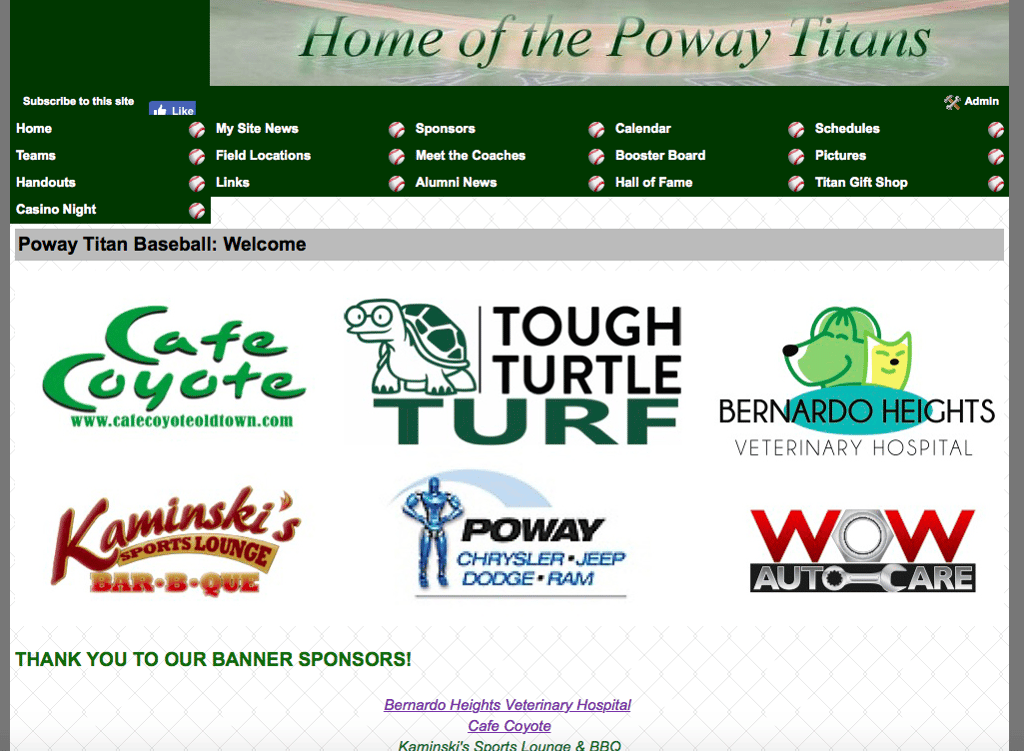 ---
Rancho Bernardo Pop Warner Football and Cheer Association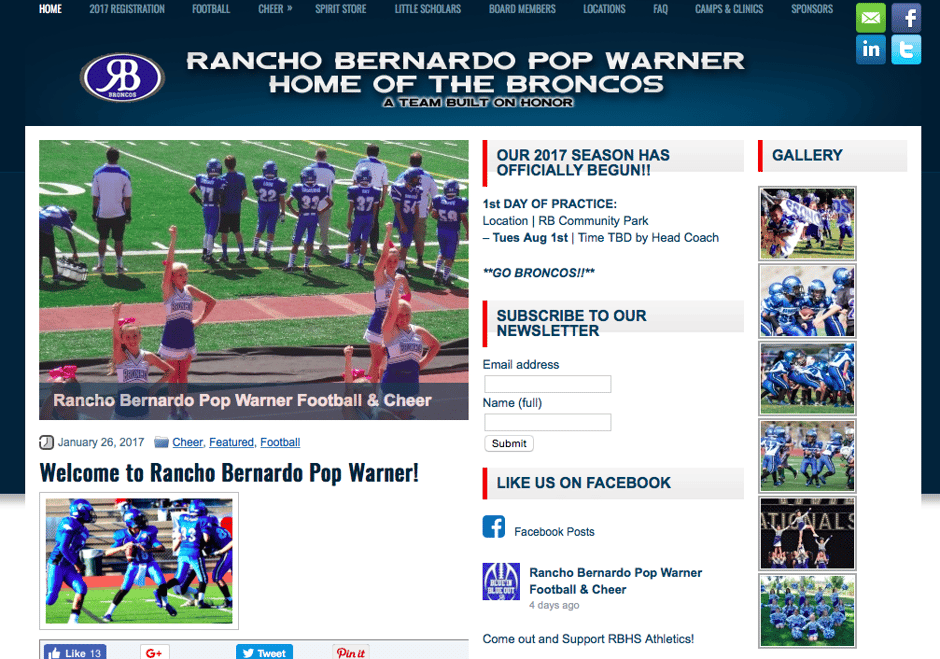 Rancho Bernardo Pop Warner Website