AAHA Accredited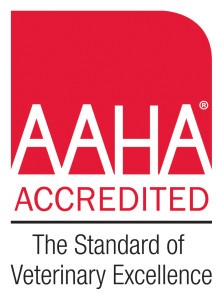 Bernardo Heights Veterinary Hospital has been AAHA Accredited since opening. Dr Anderson is also a member of California Veterinary Medical Association, San Diego County Veterinary Medical Association, American Association of Feline Practitioners, a certified PennHIP member, a credentialed VetStem veterinarian, and certified with Oncura Partners for abdominal ultrasounds.

Our goal is to provide you and your pets with the best possible care in a professional, compassionate, comfortable family setting. Our credentials give you confidence in our quality of care and options offered. Our transparency, communication, and no pressure approach allow you to make the best decision for you individually.

AAHA is the only organization that accredits veterinary practices throughout North America. Practices that accept the challenge of accreditation are evaluated on stringent quality standards that encompass all aspects of pet care - ranging from patient care and pain management, to team training and medical record-keeping. The AAHA Standards of Accreditation are continuously updated to keep accredited practices at the forefront of veterinary medicine and advanced business practices.

Today, approximately 12% of veterinary practices in North America hold the "AAHA-accredited" designation. Accreditation through AAHA helps veterinary practices operate at a high level and enhances their ability to provide excellent patient care.